Sedation Dentistry
Rest assured knowing you can be relaxed, and comfortable.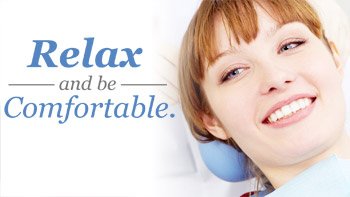 Sedation Dentistry
Choose Comfortable, Painless Dentistry For Your Next Dental Procedure.
What is
sedation dentistry
?
Patients who are considering
sedation dentistry
need to understand how simple and safe it is. The process utilizes sedatives to create a calm and relaxed state throughout the course of the dental procedure. Sedation results in less anxiety and stress, and an overall more pleasant dental experience. Our Little Rock AR dentists are adept in administering sedation during dental procedures, so the risks and side effects are minimal, and the experience is painless.
What are the benefits of in-office dental sedation?
Sedation reduces stress. Dental procedures can loom large on the calendar to a patient who fears the dentist. This dread can cause anxiety and fear. By offering pain-free sedation, the patient can rest assured knowing he or she can be comfortable and relaxed through the appointment.
A painless dentistry option encourages patients to maintain the dental regimen. According to the Dental Organization for Conscious Sedation (DOCS Education), 30% of the population avoids the dentist due to fear. Patients who are afraid of the pain of dental procedures tend to procrastinate on making and keeping their appointments, which can be detrimental to overall oral health. Knowing sedation dentistry is an option during their next filling or root canal can encourage patients to keep those appointments and not end up with even more serious dental issues.
Patients will remember little of the procedure afterwards. Dental procedures can leave a negative memory in the patient's mind, which can cause trepidation in booking the next dental appointment. Sedation blurs the length and the specifics of the visit, so the patient's memory of the procedure will be spotty and less traumatic.
Who should consider sedation dentistry?
There are a variety of reasons why patients may opt for sedation during dental procedures. Choosing to be sedated during dental procedures is an attractive option for:
A patient with a low pain threshold. If you seem to feel pain worse than others, or have experienced severe pain with previous dental procedures, sedation can provide painless dentistry to minimize your discomfort.
A patient who is anxious or hyper. Sedation will prove valuable to a patient who can't sit still or is fidgety.
A patient with a strong gag reflex. Dental procedures are miserable for patients with a strong gag reflex, and sedation can relax the patient and minimize the reflex.
A patient with a fear of needles. A person may not necessarily be afraid of the dentist, but the needle that will be used in the procedure. Sedation dentistry can help this patient relax so the needle is not an issue.
A patient needing extensive dental work. If the procedure is involved and lengthy, sedation is an excellent choice.
A patient who has a dental phobia. If a bad or painful experience has created a fear of dentists, choosing to be sedated assists the patient in facing and completing the required dental work.
Don't avoid scheduling a critical dental procedure because you fear pain and discomfort! Protect your oral health and call Healthy Smiles in Little Rock Arkansas and ask our experienced staff about our sedation dentistry option. It will go a long way to creating a comfortable and pain-free dental experience.