Cosmetic Dentistry
Healthy Smiles Cosmetic Dentistry will make your smile it's best!
Invsalign, Teeth Whitening, and Veneers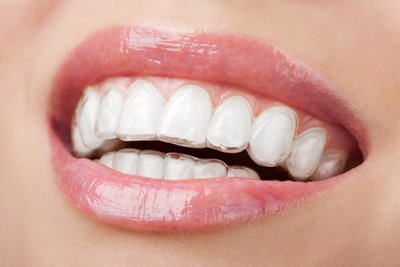 Invisalign
virtually undetectable
Remember the days of chromed-out braces and head-gear at night, all for the sake of beautiful, straight teeth? It was indeed a miserable experience which seemed to last most of your life. Now those days are gone for good, thanks to Invisalign, a teeth-straightening system which is virtually invisible, completely comfortable, and now you can take advantage of Invisalign in Little Rock by simply calling Healthy Smiles now and they will will help with
cosmetic dentistry
and more!
Invisalign is the brand name of an innovative form of braces which are clear and virtually undetectable to those who you are interacting with. They are developed from a clear polymer which is shaped in accordance to a mold taken of your teeth. Its use is highly effective, powerful, and affordable. Are you interested in Invisalign? Little Rock has just the right Invisalign provider for you at Healthy Smiles, so call today!
You are probably wondering how affordable Invisalign is at Healthy Smiles in Little Rock. Healthy Smiles is able to work easily with most insurance plans, and they are proud to offer payment plans which will enable you to take advantage of the Invisalign benefits Little Rock has to offer. Call Healthy Smiles right now and discover the truth: You too can afford to have a beautiful smile with incredibly straight teeth!
There are many other dental service providers in Little Rock offering the wonderful benefits of the Invisalign program, but most of them will charge an arm and a leg for Invisalign in Little Rock. Healthy Smiles has made it possible for you to gain a attractively gorgeous grin afford-ably. If you have been seriously thinking it is time to find out what all the fuss is about regarding Invisalign in Little Rock now is the time to make your move. Don't wait another minute; call Healthy Smiles in Little Rock now and discover what Invisalign can do to change your smile and your life!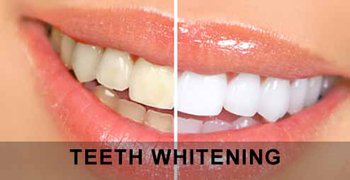 Teeth
Whitening
There are a million ways to whiten our teeth today. We can use expensive over-the-counter methods which cost a pretty penny but never deliver the results they promised. We can use home remedies, like baking soda, peroxide, or lemon juice. All of these work, but they take a lot of time, time you may not feel you have. If you are ready for a fast, effective teeth whitening like never before call the professionals at Healthy Smiles Little Rock today!
At Healthy Smiles they understand how important it can be to one's self-esteem to have a sparkling smile, and they have a variety of teeth whitening options in Little Rock which are quick and powerful. There will be no need to go through systematic routines which involve the mixing of gritty baking soda pastes; gone will be the sensitivity which can develop with too much peroxide use. In Little Rock your Healthy Smiles dental professional will consult with you to discover the best possible teeth whitening treatment possible. Call Healthy Smiles in Little Rock for an awesome, affordable teeth whitening procedure now, and knock their socks off when you get back home!
As Little Rock residents you want the finest dental care possible, and white teeth are reflective of good oral health; more people notice our smile before any other feature! If you want to eliminate the embarrassment of discolored or stained teeth, and if you are ready to smile with all you've got, call Healthy Smiles now and make your teeth whitening appointment today! Begin to feel good about who you are again; stop putting your hand to your mouth when someone cracks a funny joke. Healthy Smiles of Little Rock is going to give you back your freedom when we administer the best teeth whitening of your life. Call Healthy Smiles today and trust our teeth whitening will give you something to smile about!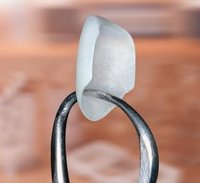 Veneers
A beautiful option
There are a number of options available for improving the appearance of our teeth. We use whitening pastes, wear braces and retainers, and endure regular cleanings, fillings, and other forms of dental hygienic maintenance. One popular method of improving the appearance of your teeth and smile is by having Veneers placed on the teeth. Veneers are a material which are placed on the teeth by your dentist, improving the color and overall appearance of the tooth or teeth being tended to. If you are interested in getting Veneers in Little Rock make sure you go to the very best: Healthy Smiles!
Veneers are a beautiful option, leaving the teeth whiter and looking better than many other cosmetic dentistry choices out there. Healthy Smiles in Little Rock takes great pride in doing the finest dental Veneers Little Rock has ever had the enjoyment of receiving. Smiles, and lives are transformed when you opt for professional dental Veneers done by the very best: Healthy Smiles of Little Rock! Keep in mind that Healthy Smiles will help you achieve that smile with new Veneers by working with you on a payment plan you can afford. Call Healthy Smiles of Little Rock to discover all the wonderful things they can do for you with Veneers!
When you go to Healthy Smiles in Little Rock for your beautiful Veneers you will get gentle, pain-free treatment by dental professionals who have received the most complete education and display the most patience and compassion of any dental office in Little Rock. You may have a large variety of options available in the area, but none will provide you with more beautiful veneer work than the pros at Healthy Smiles in Little Rock. Your oral health and a gorgeous smile are their priorities, and they will work with you financially to get the job done. Don't even consider another dental service provider; call Healthy Smiles of Little Rock today!